My twitter Updates

All Rise for King Becks!
Sunday, November 25, 2007
Former England captain David Beckham arrived in Australia on Sunday to join his LA Galaxy team preparing for the friendly match against A-League side Sydney FC on Tuesday.
Beckham and the Galaxy squad were presented to the crowd during halftime of today's A-League match between Sydney and Queensland Roar... which ended in a boring draw.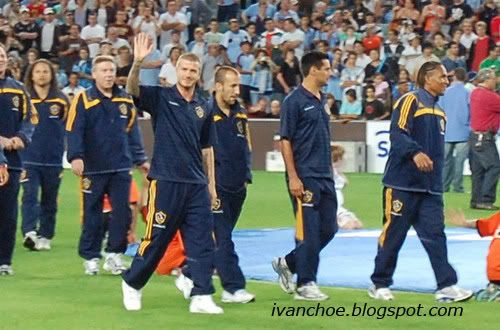 Here's a pic of Becks I manage to capture with my trusty Nikon! Really, he just came out wave a little... and that was it. Well, I guess we will hafta wait till Tuesday to see him in action.
The match on Tuesday at Sydney's Olympic Stadium will also be Gullit's first in charge of the Major League Soccer team since being appointed this month. A sell-out crowd of 80,000 is expected to attend the game.

Funny: Binoculars Soccer
Friday, November 23, 2007
It's been awhile since I've posted anything from youtube... this is hilarious!

Hahahaa.. at least these guys play better than the England team!

Mad Melbourne Weather!
Wednesday, November 21, 2007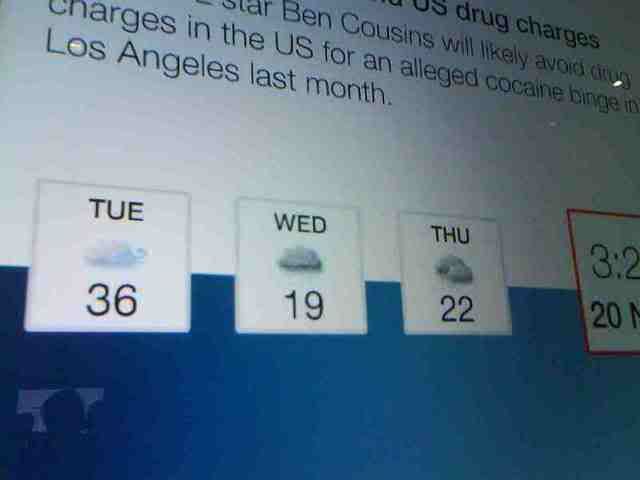 Can you believe it?! 36 degrees celcius one day and 19 degrees the next! Madness! It's been raining the whole day and I must say... it's kinda refreshing!
That's Melbourne for ya!

What Global Warming?!
Thursday, November 15, 2007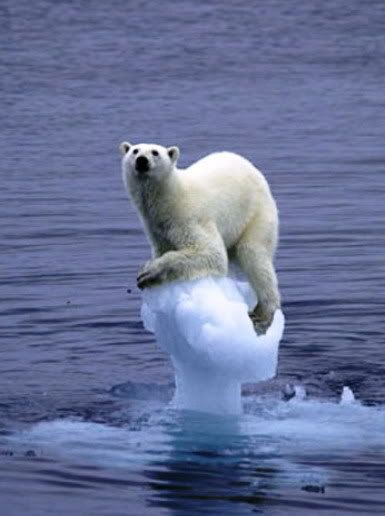 A report found that average global warming was 0.8C over the past century, with recent warming growing at 0.2C per decade. If continued, such a trend would lead to a temperature rise of about 3C by the end of this century relative to pre-industrial temperatures.
Latest observations show decreases in Arctic sea ice are occurring faster than any climate model projections. Models had suggested that in a business-as-usual scenario, an ice-free Arctic Ocean might occur from 2050 to 2100 or beyond.
Warming in the Antarctic - one of the most rapidly warming regions of the planet - is about 0.5C per decade, compared to the global rate of 0.2C.

24 in the 90s: Pilot
Tuesday, November 13, 2007

What will
24
's Jack Bauer do without technology? Blackberry, high speed Internet access, real time satellite feeds... fighting bad guys on TV has never been easier.
BUT what how did Jack Bauer did it back in the 90s? Here is CollegeHumor's "unaired 1994 pilot" episode, it involved a pager and some really bad early 90's hair. Consider yourself warned...

Writers Strike - More Reality TV?
Saturday, November 10, 2007

On Monday, November 5, 2007 at 12:01 AM, the Writer's Guild of America officially went on strike. Writers for all of your favorite shows left their jobs, picked up signs and took up positions outside the studios and corporate offices on both coasts.
You may be asking yourself why are they on strike? The big reason is a renegotiated contract that includes new technology. As years have passed the contracts that govern the pay-outs of residuals have not been updated and the studios are trying to keep from paying any type of residuals on new technology (e.g. DVDs, internet, downloads..).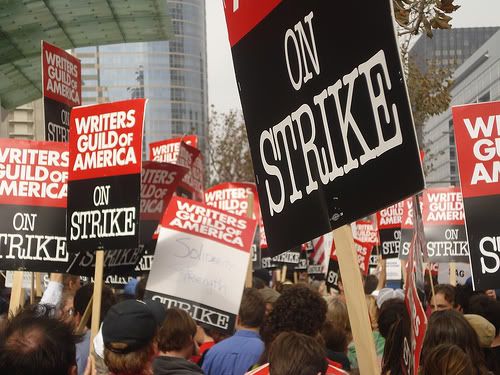 With no agreement in place, and no apparent possibility in the near future, the writer's will be walking the line until such a time that serious talks can commence. However, neither side is budging on their stance. What does this mean to you and me, the television fan? Well, in a few weeks the new episodes will run out, perhaps sooner, and we will be left with reruns and probably more game shows and reality shows.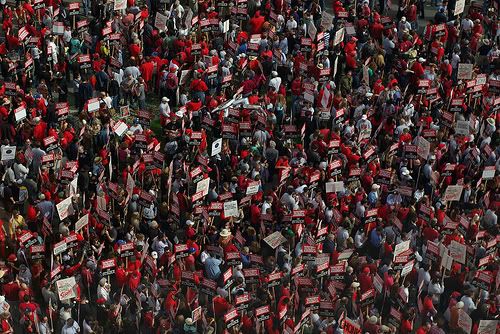 Reality shows — even though a great majority of them are written by professional writers — aren't under the WGA contract, so networks would quickly add a ton of reality and even newsmagazines to the nighttime lineups.
So... in the near future when the network script stockpile runs out, you might see popular TV series in reality format.
Like
Lost: Outwit, Outplay, Outlast
. Imagine, each week a survivor from the plane crash will be voted out of the island. All they have to do is complete tasks and challenge assigned to them by The Dharma Initiative.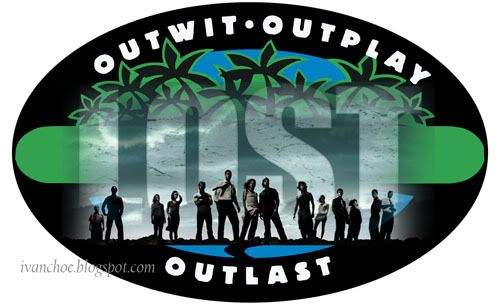 or
Who Wants to be a Heroe?
I dunno how that will work, but I reckon it will be like a deathmatch and see which Hero will be the last one standing. heh heh!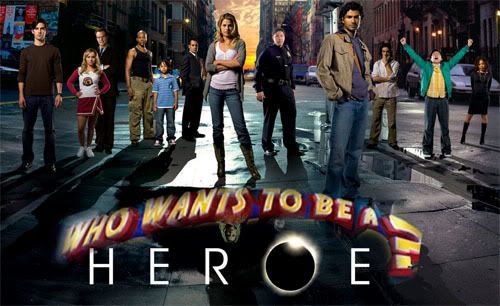 Any other suggestions?

Scenes from the new Batman movie?
Tuesday, November 06, 2007

Even with the Batsuit on, swimming is not recommended.
- Andy Cornish, WWF's conservation director after a stunt from the new Batman movie was cancelled in Hong Kong.
Batman was suppose to jump out of a plane into the city's famed Victoria Harbour. But when they checked a water sample, they found all sorts of things, salmonella and tuberculosis. (YIKES!!)
If the stunt were to go ahead... here's what the sequel to Batman will look like. Note: Artist impression only! Exclusive to ivanchoe.blogspot.com ;)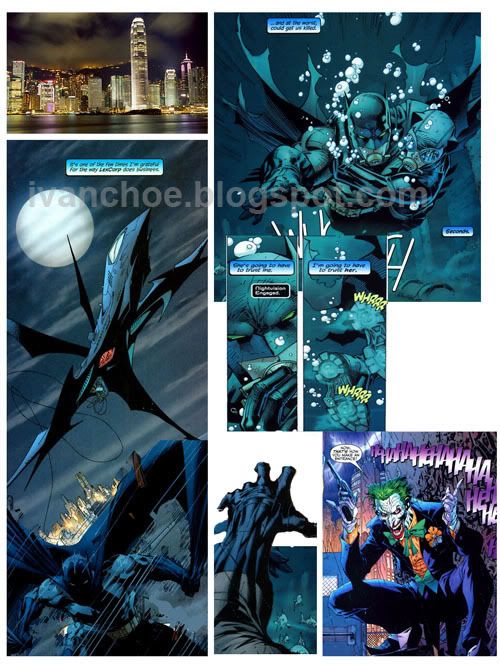 Mann.. it's gonna be a short one. No wonder the scene was cancelled! heh heh!

The Lindt Cafe
Monday, November 05, 2007

Yummmm! For all the chocolate lovers out there, pls have something to eat before reading this post. heh heh! Last weekend, I had a
chocolate overdose extreme
experience after visiting the Lindt Cafe. Yupp! It was quite an experience!
Located in the heart of Sydney CBD at 53 Martin Place, the Lindt Cafe offers an opportunity for seriously luxurious indulgence. With its trademark range of handmade chocolates, gourmet ice creams, cakes and pastries it is guaranteed to satisfy the fussiest chocoholic like me!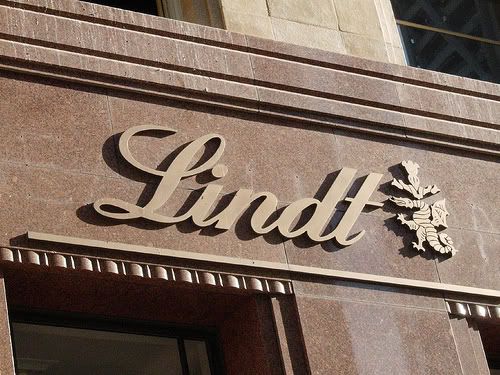 The Lindt Cafe!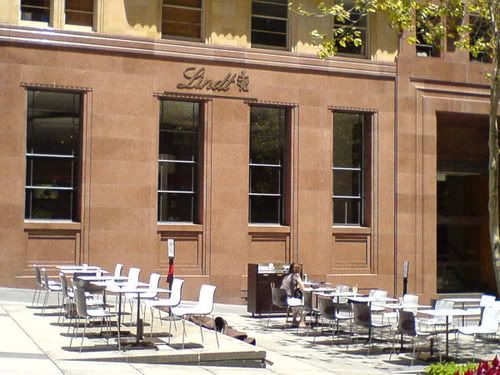 The open air dine in area.
The lush and opulent cafe also has alfresco seating on Martin Place and brings a taste of Europe to the centre of Sydney.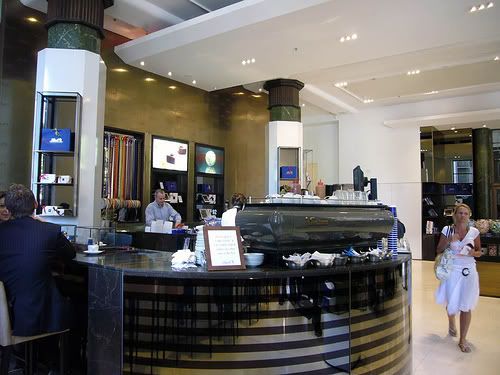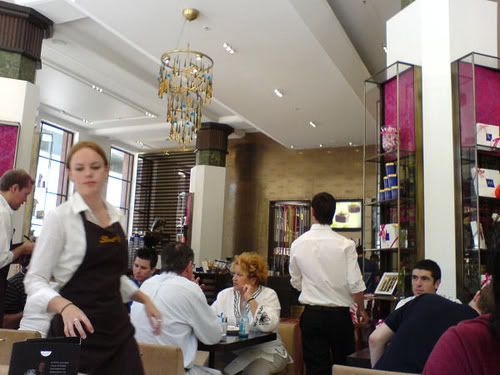 The decor combines white, milk and dark shades.
It like a Disney store of chocolates and popular among the twentysomething crowd. There are chocolate cakes (spectacularly constructed into domes, slices, discs and squares) plus a selection of chocolate ice-creams, coffee with chocolate macaroons, shakes and sundaes!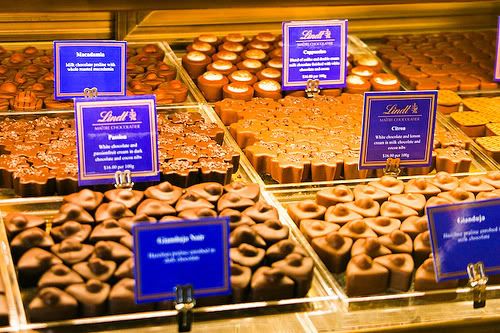 Chocolates on display!
I had a go at the dark chocolate waffle with a hot chocolate that comes with a frothy jug of scalded milk on the side....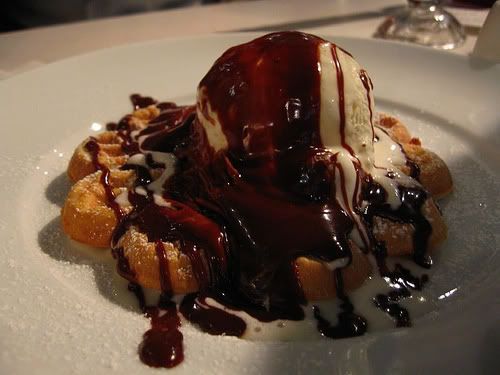 mmm... rich and milky chocolate waffle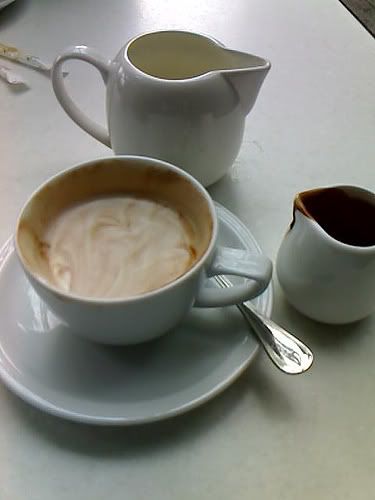 ... and creamy hot chocolate!
I must say... I've never had any waffle that look and taste so good! It's quite rich as well... for me, that's enough chocolate to last me a week! Highly recomended for chocolate lovers! Pure indulgence.
Ratings (Scale of 1 to 5, 5 being the highest)
Food : 4.0
Ambience : 4.0
Service : 3.5
Value : 4.0
OVERALL : 3.9

Facebook: Privacy Risk?
Saturday, November 03, 2007

If you have recently crash on planet Earth, Facebook is a social networking website that allows people to communicate with their friends and exchange information.
Recently, Facebook users are being warned that they are putting themselves at serious risk of identity theft, fraud etc etc... Posting just a handful of personal details on the website can give fraudsters all the information they need.
Here's what happened to this dude who got his Facebook password stolen by his pals.
First they changed his profile info;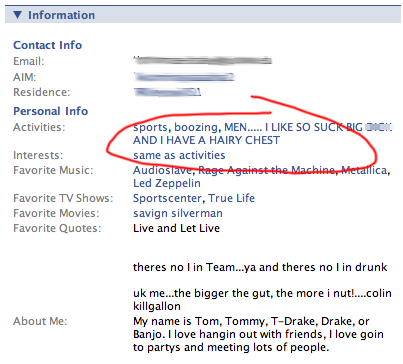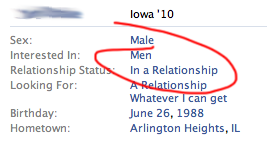 Then they took out a flyer for him;

and... look at the
feedback
he got.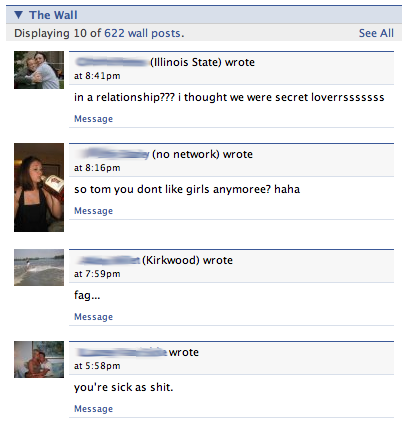 Could have been worst. :P

Funny Indian MV
Thursday, November 01, 2007