My twitter Updates

Master G's word of Wisdom
Tuesday, February 27, 2007

The all wise Master G saw this on the classified section of the newspaper...
For Sale: Parachute. Only used once, never opened, small stain.

Busy busy busy!

Ugh.. Been really busy at work! All this corporate takeover stuff and the uncertainty of things to come is keeping me busy.
Can you believe it?! This is my third corporate sale I've been thru... I think there's upside and downside to it... It's a good experience tough. It's interesting to note that ppl behave the same way regardless of culture and background.
Will update more later... no inspiration now.

Creative Burger King ad
Wednesday, February 21, 2007

PUNY HUMANS! This is WHY THE GREAT NAVI thinks EVERYONE should go to BURGER KING!!!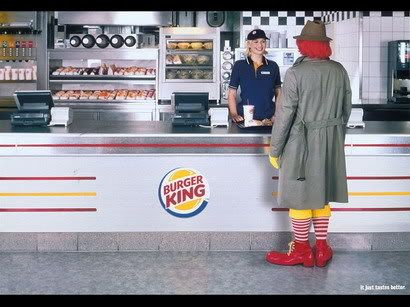 Interesting few weeks....
Monday, February 19, 2007

The wait is FINALLY over... the Queensland government made a profit of $1.2 billion after agreeing to sell energy retailer Powerdirect to AGL Energy.
Powerdirect Australia is the former competitive retailing arm of distributor Ergon Energy and has more than 396,000 customers in Queensland and 35,000 interstate.
So... it's gonna be an interesting few weeks for me at work.

Happy Chinese New Year!
Saturday, February 17, 2007

Ahh.. finally feel a little bit better!
Ohh.. Happy Chinese New Year!~!! With that, I'll leave you with this years CNY popular Petronas ad. Enjoy!

Sick
Tuesday, February 13, 2007

Ugh.. been sick for the last 3 days! Flu, sore throat... the works! Hence the lack of update.
Will update more once I feel better... hehehe.. back to work 2morrow. Hope I survive 2 days worth of backlogs.

What can you do in Kowloon park?
Wednesday, February 07, 2007

PUNY HUMANS! Please ENLIGHTEN THE GREAT NAVI. What can PUNY HUMANS do in this PARK?
You make me LAUGH! BWAHAHAHA!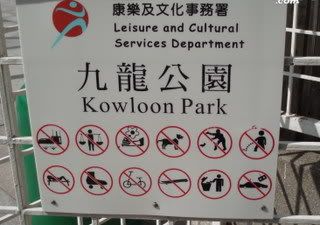 Wise words of Master G
Tuesday, February 06, 2007

Wise Master G says....
Everyone makes mistakes. The trick is to make mistakes when nobody is looking.

Sony Employees and WIi
Saturday, February 03, 2007

Here's the question? What does SONY store employee do during their lunch break?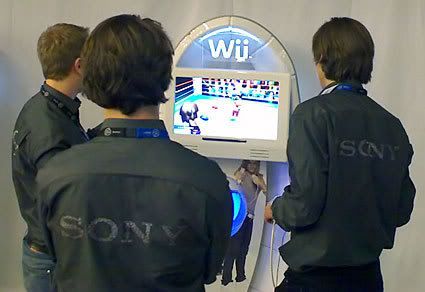 Play Wii of course... hahaha.. I guess SONY guys hafta have some fun also.

Cricket under the bridge
Friday, February 02, 2007