My twitter Updates

Funny News Pic
Thursday, November 30, 2006

HEAR ME HUMANS! I WAS channel surfing on your PRIMITIVE terrestrial broadcast you call TV and I saw THIS...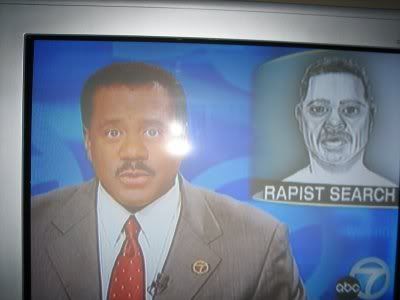 I FIND this amusing! You MAKE me LAUGH HUMANS!

Funny Weather in Brissy
Wednesday, November 29, 2006

It's been kinda hot in Brisbane the last few days. It was up to 34 degrees celcius in the day and in the evening thick black cloud gathered above the city with the sun peeking through a blanket of cloud. This was followed by a severe storm warning of hail and thunder storm. Mad!
Anyways, nothing special about the event but a strange sight in Brisbane nonetheless. Took a photo of the scenenary.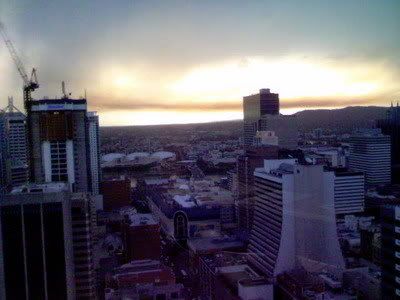 Funny XBox 360 manual
Tuesday, November 28, 2006

ALL HAIL GLORIOUS NAVI!
PUNY HUMANS! I have been SCANNING through your PATHETIC instructional materials you call MANUALS. I MANAGE to get hold of the LATEST XBOX 360 manual and it CONFIRMS my suspicions... PUNY humans lack COMMON SENSE.
HUMANS.. you make me LAUGH!

Spidey 3 Trailer -> HOT!

Moo-vie Cow says:
Mannn... am I exxcited! I just found the trailer to Spiderman 3 and I must sayy, it's ssmokin'!
What cann I sayy... Sandman, Venomm and Green Goblin all in one!

Rejected Wii Games
Monday, November 27, 2006

ALL HAIL THE GREAT NAVI!
HUMANS! I have been monitoring the recent launch of the PRIMITIVE Wii and I find it hilarious to see HUMANS waving the PRIMITIVE stick around like a jungle primates.
I HAVE intercepted this video TRANSMISSION on this INFERIOR thing you call youtube. NONETHELESS, GREAT NAVI find this TRANSMISSION.... entertaining.

ALL HAIL GREAT NAVI!

HUMANS! I have taken over this pathetic blog! 3 months with no update is UNACCEPTABLE.
The GREAT NAVI will bring forth wrath and destruction if this pathetic trend continues...
My first GREAT transmission will follow shortly.