My twitter Updates

World Police Cars
Tuesday, December 30, 2008
Was 'cleaning up' my emails before the New Year and I stumbled on an unread email :O with the subject,
World Police Cars
. Thought I might share it with you... added one or two of my own as well. ;)
To start off, we have a Lamborghini Gallardo from London, England: Coolest cop car in the world.
and from Australia:
then off to NYC:
and the French:
the Germans love their cars:
... and of course, Malaysia:
wait for it...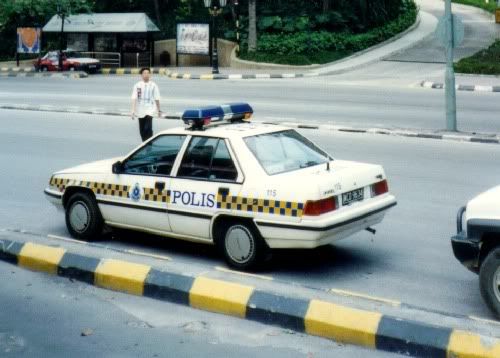 Dang!
2 Comments: