My twitter Updates

Bowling night
Friday, December 09, 2005
For our new starter welcome/Christmas party, the manager of my dept arranged for a bowling/drinking session in a bowling/pub place in the city. It's called Strike Bowling... or something along that line...
It's been awhile since I bowled and it was great fun watching some of my coleagues who has never bowl b4. Great out-of-office fun.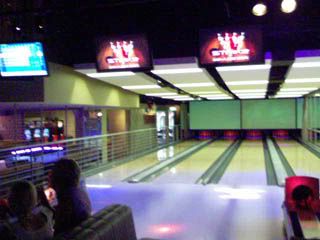 I guess what impressed me was the bowling centre. It has a pub inside and you can order beers while bowling... (yeah.. that's what made the game fun I guess) It's something like disco bowling but not too dark till you can't see the target... 12 lanes only but nice atmosphere for a party/gathering... more for non-serious bowlers.
My score? 100.. came in 4th... haha! After the game, the majority of them stayed back for drinks in the pub... since I dun really drink, just float around for a couple of mins and left.
0 Comments: