My twitter Updates

Wet Wet Brisbane...
Thursday, November 24, 2005
ahh.. feels like home...! It's been raining every evening in Brisbane for the past week and the weather, which is suppose to be hot and dry this time of the year, turned out to be wet and cloudy... just like KL.
One disadvantage tough... I'm soaked by the time I get back home... sigh...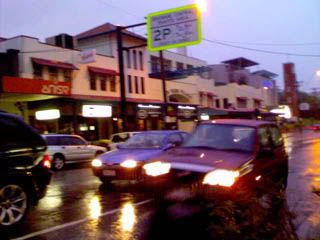 It's been a good week... really busy at work but managed to finish up my weekly stuff without any major hiccups... way beyond my expectations actually.
0 Comments: