My twitter Updates

Hot and Humid!
Wednesday, December 07, 2005
Ugh... I am soaked in sweat while typing this post. The weather in Brisbane shifted dramatically from wet weather to hot and humid! Last Monday, it was a high of 34 degrees celcius! Ugh!!
Makes you just wanna stay in the office during lunch. Ahh... I miss winter already. Here I am in the lift trying to look cool.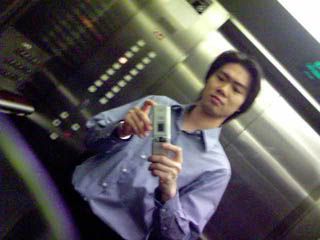 0 Comments: