My twitter Updates

Double Rainbow in Brisbane!
Tuesday, November 29, 2005
Ooo.. this weather warning was issued an hour ago. According to the Australia's Bureau of Meteorology, Brisbane is set to be hit with severe thunderstorms which is likely to produce large hailstones, damaging winds and very heavy rainfall in the warning area over the next several hours.

It was pouring on the way home from work and I noticed....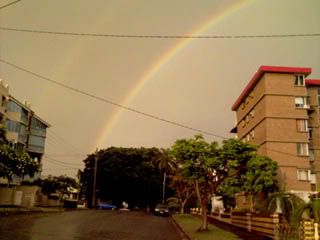 DOUBLE RAINBOW!
Cool huh? It's probably a reflection of the first one nonetheless, it looks absulutely stunning! Here's a closer look.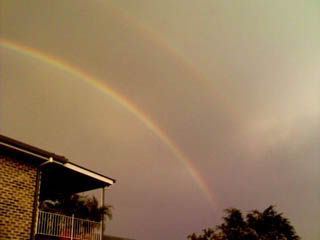 0 Comments: