My twitter Updates

My Internet Explorer can't find Google?
Wednesday, August 03, 2005
I think Microsoft's Internet Explorer and MSN Search is trying to screw me. For the past couple of days, everytime I key in www.google.com, IE will redirect me to MSN Search and states that www.google.com cannot be found (!). What th...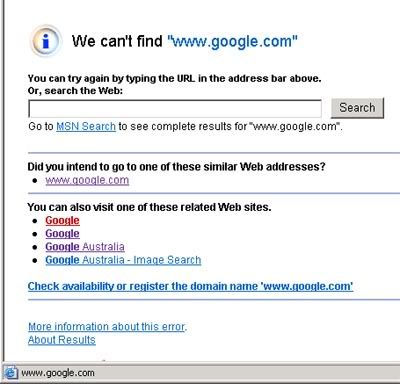 I guess this is what Microsoft means by
preparing the new concept
in the battle against Google.

0 Comments: