My twitter Updates

Driving on Gold Coast's Indy circuit
Thursday, October 20, 2005
Gold Coast gets ready for racing fever as
Indy hits town
this weekend. I was down at the coast last weekend and the organizers had the tracks setup already (since this leg is a street circuit).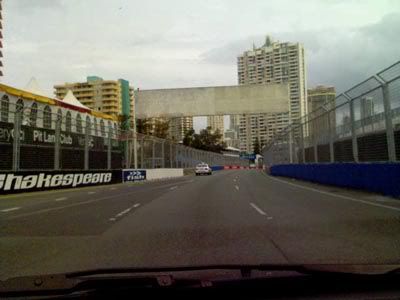 Look at the track. It's 4 lanes wide and plenty of overtaking opportunity in the straights. But I reckon it's kinda scary to be driving more than 200 km/h down the straights while trying to overtake and worry 'bout the walls at the same time. Nope, I won't be going for the Indy... dunno anything 'bout it anyways. Hope to go for it one day though...
Anyways... the weekend is just 'round the corner and what a great week this far. Everything went according to plan at work and reports were done without any major issues! Just love these kinda days...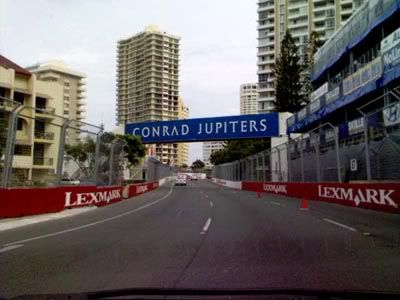 For this weekend, I'll be going for the A-league (yeah... Australians call it soccer, mate!)

Haven't been to a game in Australia and so just thought of going for one match to see how exciting it is.
I'll be going for Queensland vs Adelaide, who's the current league leader if I'm not mistaken. Hope it'll be a good one.
0 Comments: