My twitter Updates

Rain... Glorious Rain!
Sunday, October 16, 2005
Last week I was complaining about the
extremely warm weather
in Brisbane and amazingly, the forecast took an opposite turn this weekend with a weekend rain! So far, the temparature fell to 23 degrees celcius! Not bad, I would say compared to last week.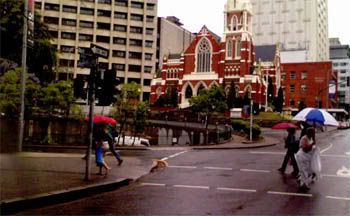 Thank God for rain!
Another amazing thing was how Premiership leader, Chelsea came from one goal down to completely trash Bolton 5-1!! Ouch... That's gotta hurt!
0 Comments: