My twitter Updates

Hide the Hotties!
Wednesday, August 17, 2005
Hahaha.. this is an interesting game; exciting and funny at the same time! Armed with TAG™ Body Spray for Men, you're play a young stud on campus with a bevy of beauties in your dorm room.
watch out! When their pops come, you have to hide them in time - and learn all their names at the same time. If you get them wrong, you'll get hilariously beaten up by pops! *ouch*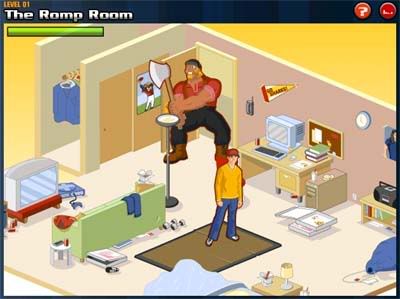 As the level progresses, you'll get more hotties and of course, a bigger pad. You start off in the romp room and work your way to the Pimped-Out Penthouse! heh heh!
Have fun!
Check it out!
0 Comments: