My twitter Updates

EPL: Man Utd 2 - 0 Everton
Sunday, August 14, 2005
ahh... the English Premier League is back in full swing. Last night Man Utd took on Everton who were celebrating an unlikely Champions League birth and Man Und cursing a second consecutive titleless season.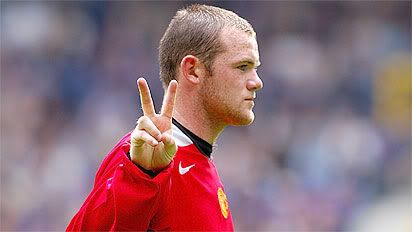 Well, Man Utd got off to a good start as they cruise by Everton by 2-0 win. United scored through Van Nistelrooy in the first half, with Rooney - back on his old stamping ground again - taking advantage of a terrible mistake by Yobo to put his side two goals ahead a few seconds after the break.
One thing I noticed during the game was Man Utd's latest signing from South Korea, J. Park. He seems to be everywhere! He crosses looks good and he is realtively fast. I am surprised that he actually started the game. IMHO, he would not be in the first 11 with Giggs and Ronaldo being Furguson's first choice. Nonetheless, he looks promising to be Giggs' replacement not too far in the future.
0 Comments: