My twitter Updates

Sydney Apple Store Opening II
Thursday, June 19, 2008
Apple's Sydney store doesn't open to the public until 5pm, but there were curious onlookers, rude security contractors, police, and the media circus gathered around the glass windows of the new $15 million Sydney Apple Store.
Here's a shot from the opposite of Apple store. Notice the crowd at ground level. Barricades were all setup... making it hard to move around.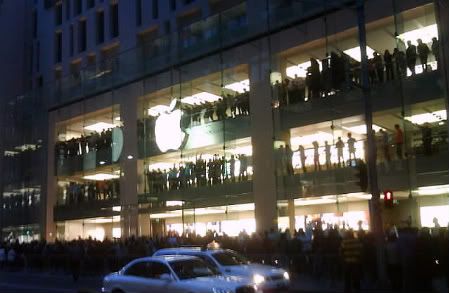 The Apple staff looking out from the inside. They were clapping, doing some mexican wave and cheering for the media outside.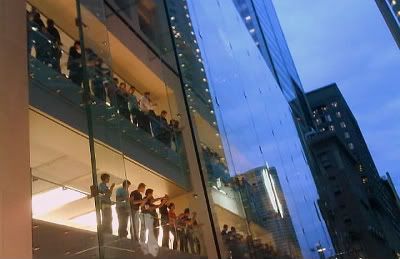 Mexican Wave! :P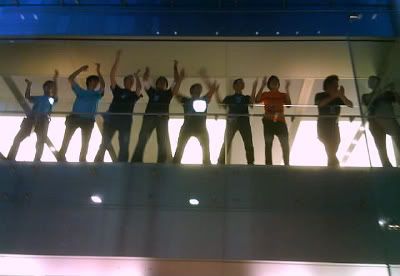 I've never seen so many reporters/cameras before in my life! No kidding! The queue for the media is as long as those waiting in line to get in... here's shot from the media line.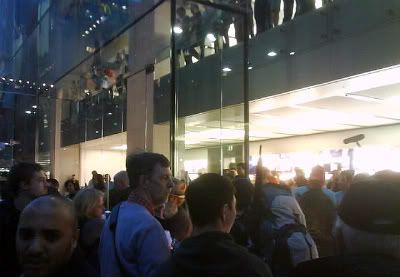 ... and here's the queue of ppl waiting to get in... around the block! Madness! I thought of joining the queue, but when I found out that it goes around another block, I gave up!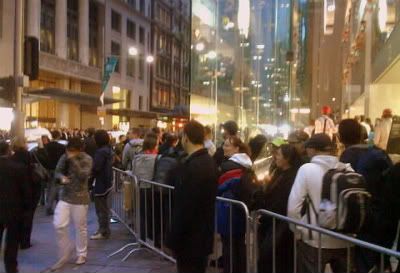 ... 5pm and the door opens! The first few hardcore Apple fans skips in... happily! Fans outside the line claps, camera flashes, staff cheered from the inside and the police barks at everyone who stops to get a photo to move along!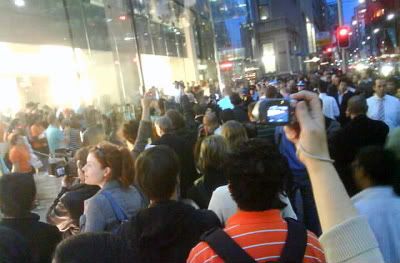 More shots of fans going into the store...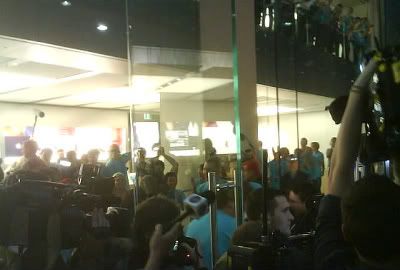 View from the front of fans going into the store... with security barking... SINGLE FILE! SINGLE FILE! Reminds me of those prison show as prisoners get into jail. :P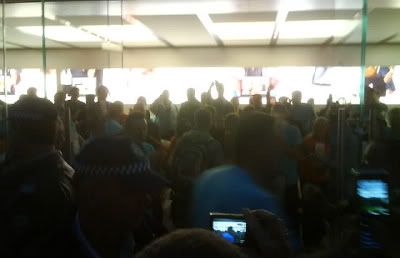 Happy Fan!
More shots of fans going into the store... HIIGHH FIIVEEE!~!!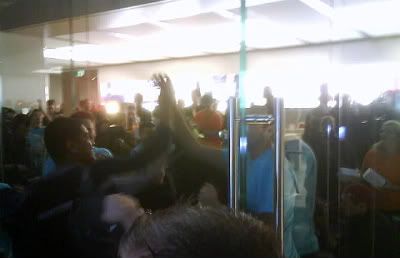 Yup... Apple:
Markerting Genius
! Although it's the second biggest store in the world, after London... it's not enough to make Steve Jobs fly down for the opening. :P
I'll probably make a trip after work to the store... not sure I'll be able to get in with crowds like that!
Labels: interesting, ivan
1 Comments: