My twitter Updates

Australian Open 08 Select: Carlos Moya v Stefan Koubek
Monday, January 14, 2008
Woohoo! I am currently in Melbourne for work and at the same time, the first round of the Australian Open got underway. I'll put selected evening matches that I attend after work up on my blog with... exclusive photos taken with my trusty Nikon D40.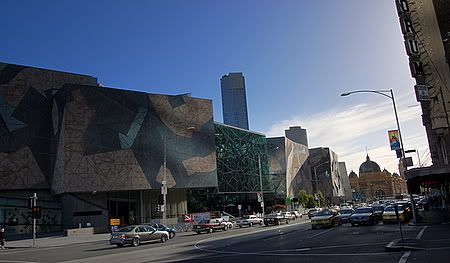 Beautiful weather in Melbourne today... sunny with cool southerly breeze. Temperature lingered around 26 degrees celcius. Beautiful weather for tennis! Melbourne Park was a hive of activity with visitors flocking the ground to get a glimpse of the tennis stars in action. According to the news, attendance for the first day was a record, 55,000 visitors.
I managed to catch the 7:30pm match between popular Spanish Carlos Moya and unseeded Stefan Koubek of Austria.
The match ended 7-6 6-7 7-5 6-4 in favour of Stefan who upset Carlos with his powerful forehand shots in a 3 1/2 hours battle..! Good stuff!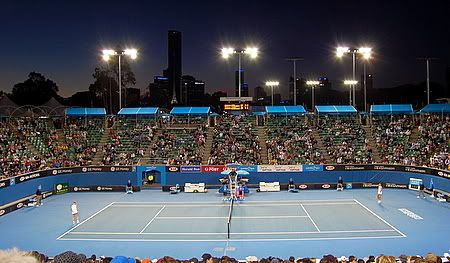 Hopefully more tomorrow.
0 Comments: