My twitter Updates

The Future: Blue Screen of Death
Friday, September 21, 2007

PUNY HUMAN! THE GLORIOUS NAVI is FEELING PLEASED and WILL contribute to the BLOG.
The Blue Screen of DEATH is an error screen displayed by a CERTAIN operating system
Microsoft Windows
. THE GREAT NAVI thinks that BLUESCREENS IS caused by PATHETIC written drivers, FAULTY memory, a CORRUPT Registry, or incompatible DLLs.
THE INTRESTING THING is Bluescreens have been present in all Windows-based operating systems since the PATHETIC Windows 3.1, and RECENTLY early builds of the PRIMITVE Windows Vista displayed the Red Screen of Death after a boot loader error.
HERE's WHAT THE GREAT NAVI thinks is GOING TO happen IN THE FUTURE: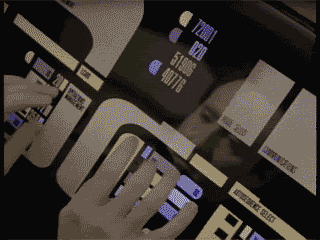 PRIMITIVE HUMANS!
0 Comments: