My twitter Updates

Things to do during wild weather
Thursday, August 23, 2007

Wild weather is continuing to play havoc across Australia's south-east Queensland, with the Sunshine Coast feeling the brunt of the storm this morning.
There is still a severe weather warning for dangerous surf and damaging winds up to 90km/h, and all Gold Coast beaches and most on the Sunshine Coast are closed.
The wild weather is due to continue until Friday. So for those surfer dudes, they will be so disappointed not being able to surf for the week. For those who love the waves, here's my suggestion on how to keep busy when the beaches are closed. ;)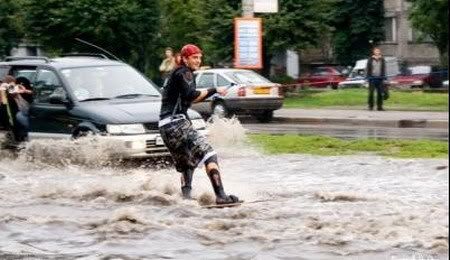 No, it's not wakeboarding...
It's STREET BOARDING~!~!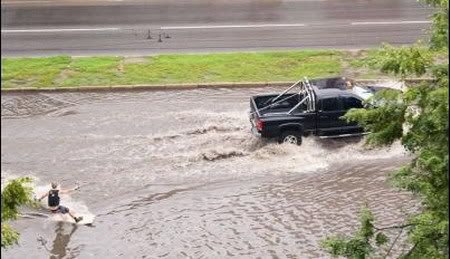 All you need is your wakeboarding gear, a little flood and a SUV.
0 Comments: