My twitter Updates

Blessed Christmas!
Sunday, December 24, 2006

IT'S CHRISTMAS! Blessed Christmas everyone! The best thing is... I'll be on leave till 2nd Jan 2007! Nice! Time to catch up on things other than work!
Oh... the photo below is a BIG tomato that we hung outside our boss' room while he's out on meeting. heh heh...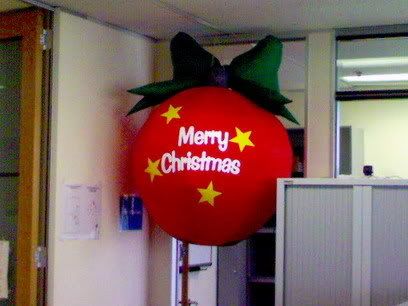 0 Comments: