My twitter Updates

F1: FINALLY! Raikkonen's on the Podium
Wednesday, April 06, 2005
It's been awhile since Raikkonen made it to the podium. The Finn finished third in the Bahrain Grand Prix, having started ninth! Incredible! :) To make the victory sweeter, the 2004 constructor's champion, Ferrari did not obtain any championship points from this race! muahahahaha!
What a great weekend!! Here's what has been running on my head...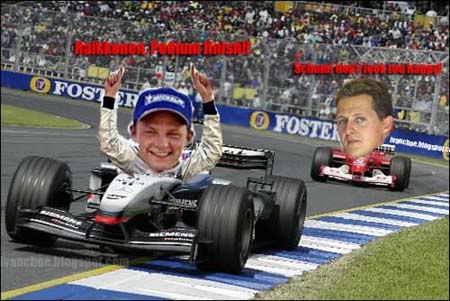 Click Here!
for my analysis on the Bahrain GP.
2 Comments: