My twitter Updates

Australia's Flying Car!
Monday, January 30, 2006
Here's something interesting... eagle eyed users of Google's popular satellite imaging service, Google Earth have spotted what appears to be a car hovering above the ground in a suburban Perth car park.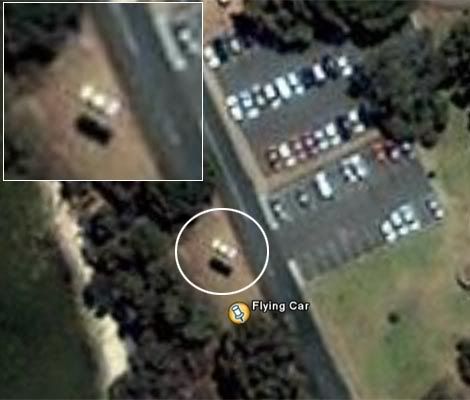 The photo is of a car park just off Honour Avenue at Point Walter in the affluent south western suburb of Bicton. The spot is a popular picnic location on the banks of the Swan River.
A number of cars are shown in parking bays and the vehicle in question appears to hovering above the ground nearby, its shadow clearly visible beneath.
Photos from that very spot shows that there were no unusual structures there that could explain the phenomenon. Some speculates that the image was an optical illusion and was either a bus shelter, a pergola, a hole in the ground. One said it was obviously "Harry Potter and his friends on vacation".
To find out more...
click here!
0 Comments: