My twitter Updates

Year 2005 in review
Friday, December 30, 2005
CAN YOU BELIEVE IT??!! It's almost the end of 2005. Amazing how time flies.

I'll be heading to Sydney for the New Year. Hopefully, I'll get some good pics of the fireworks on the Habour Bridge.
Here's a good and hilarious cartoon to sum up 2005... Starring none other than George Bush!
Click Here!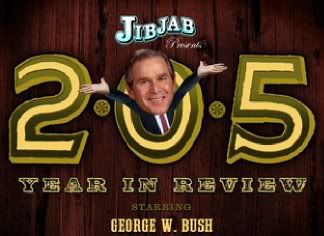 ohhh... Happy New Year!!~!!!


0 Comments: