My twitter Updates

EPL: Where's Fergie?
Wednesday, May 25, 2005
The latest news is... Man Utd boss Sir Alex Ferguson intends to stay in charge at Old Trafford for another two more years (!) - and then retire for good.
Sigh.. I dunno man. Hopefully he'll bring the glory days back to Old Trafford in the 2005/06 season. Else new owner, Malcolm Glazer will start a new reality series called
The Manager
and the losing team will meet him in the board room where someone is gonna get fired. :P
Here's my final poke on stupid Man Utd this season. Remember the game
Where's Waldo?
, where you have to find Waldo hidden somewhere in a picture? Here's something new called...
Where's Fergie?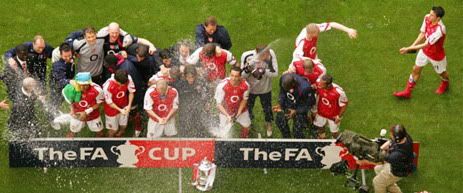 Can't find him? Obviously... it's the wrong team. :P
0 Comments: